CHECK OUT OUR CONFIRMATION PICTURES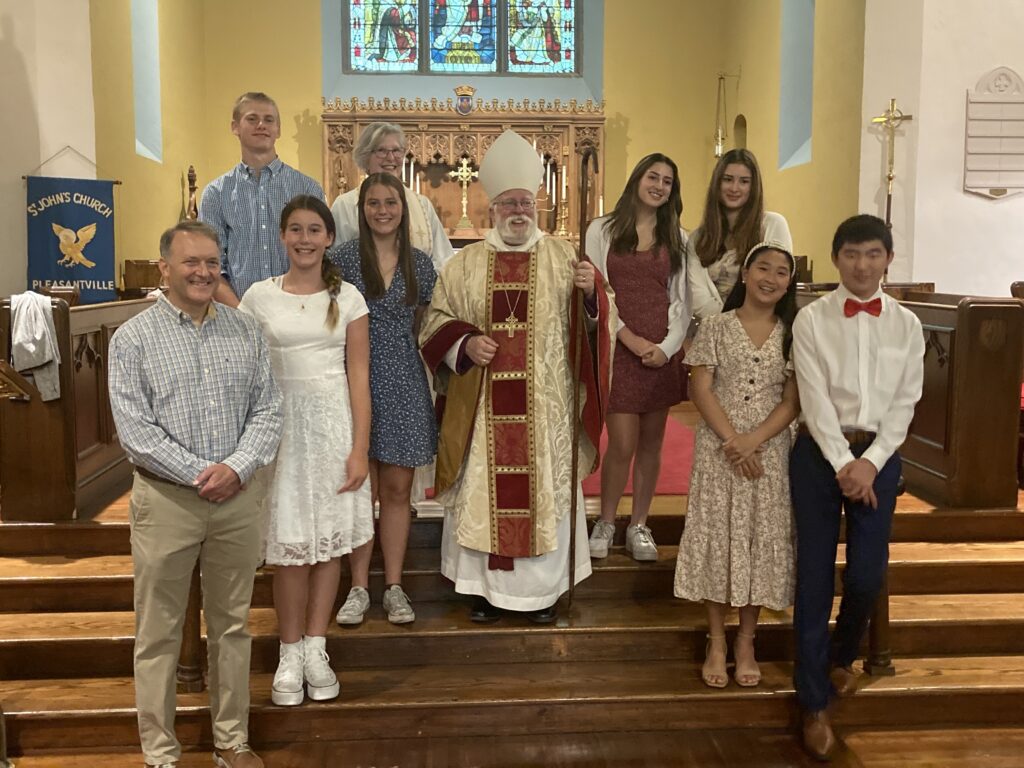 St. John's is a vibrant and growing community of faith in the Village of Pleasantville. Our parishioners typically live in Pleasantville, Thornwood, Hawthorne, Chappaqua, and Valhalla. Our 9:30am Service is family friendly and children are encouraged to join in making a joyful noise to the Lord.
St. John's has a 167-year-old history of providing her congregation the necessary tools for faith building and providing opportunity to practice our faith through work in our community. Our Worship provides openness and our beautiful space provides sanctuary from the cacophony of the chaotic world.
We invite you to explore our Worship opportunities, to participate in our ministries, and our activities through our website. Within this website you may listen to a sermon, view photos of events, or peruse our weekly newsletter. We hope it will inspire you to join us in person; We look forward to seeing you!