The Rev. Margie Tuttle
Interim Priest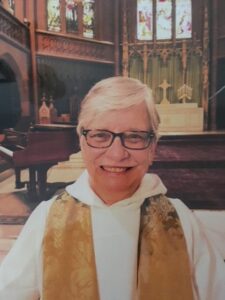 I have been a priest for 20 years. I was ordained in the Diocese of Newark where I continue to be canonically resident.  Most of my ministry has been as a Board- Certified healthcare chaplain in a variety of settings including acute care, hospice, retirement community, state psychiatric hospital, and an orthopedic surgery specialty hospital. While I retired from full time chaplaincy, I occasionally work per-diem as a chaplain.
Another aspect of ministry is serving as supply priest in the Diocese of Newark and New York where I am licensed to officiate. Currently, I serve as [art-time interim priest here in Pleasantville.  I will complete a certificate program in Spiritual Direction at General Theological Seminary, and hope to offer spiritual direction in the future.  St. John's is in an exciting in-between place as you continue the variety of ministries of the parish. Likewise, we have begun something new in offering Children's Chapel twice per month and an on-line Adult time of reflection.  I join you in prayer for the calling of a new priest and seek to support you in the process
---
Warren Blyden
Organist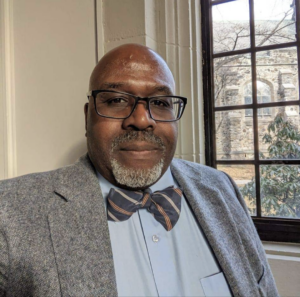 St. John's is honored to have Warren as the organist for many years.  He brings joyful music and in-depth knowledge of the Episcopal Church to the congregation each week.
---
Megan Whalen
Bookkeeper and Office Administrator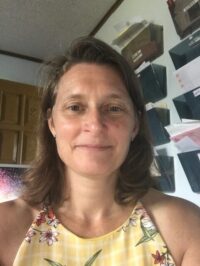 Megan Whalen began working with Episcopal Churches in 2012. She started as a Sunday School teacher and evolved into the Sunday School and Middle School Youth Group director – which she still is today at Church of the Good Shepherd. Megan embarked on her bookkeeping career with the Episcopal Church in 2017 and became bookkeeper at St. John's in 2019. She also does the books at Holy Communion in Mahopac and Good Shepherd in Granite Springs. Megan took on St. John's Parish Administrator tasks in 2021.
On a weekly basis Megan works with the treasurer to keep the church financials in order. She sends weekly parish emails, works on the Sunday Bulletins, manages the Parish Hall rentals, updates the website and helps with any other Administrative tasks. Megan is a graduate of the University of Notre Dame and Columbia Teachers College. She has three children and loves working with St. Johns!